Birthday Present for Jesus
"Birthday Present for Jesus" Sermon Series
Learn how to "spend less, give more, worship fully and love all" this Christmas. Discover how your Christmas season can reflect the true Spirit of Christmas. At the end of the series we will receive a special financial offering, a "Birthday Present for Jesus", to be given in His name to Angel Tree Ministries & the David Chuadhary Ministries Children's Home in south eastern India.
November 27 – Spend Less
December 4 – Give More
December 11 – Love All
December 18 – Birthday Present for Jesus Offering & Children's Christmas Program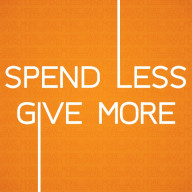 Open your heart and mind to a new way of celebrating Christmas this year!