Missions
We are committed as a community of believers to participating in the great task of spreading the good news of Jesus Christ throughout both our local region and the world. Below you will find information on various missionary servants with whom we are currently partnering.
We support...
Arline Hilman-Ruiz
Arline is an inspirational speaker for churches, schools, agencies and businesses interested in learning more about the needs of the inner city. Arline has dedicated her life to helping young people in trouble and bringing God into their lives through Pacific Youth Correctional Ministries' only full time outreach program, "Barrios for Christ." With a degree in Social Science from Biola University, Arline started her career as a probation officer, then operated a crisis house and brought up as many as forty foster children over a nine-year period. She now devotes most of her time to "working intervention" in the lives of the older delinquents, who are considered "throw-aways" by much of society. She is also involved in Angel Tree Ministries.
---
The Phoenix Project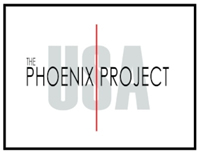 The Phoenix Project is a faith based organization led by Jim Uhey. It is a mission to bring awareness and training pre crisis and disaster so that you and your organization can respond, serve and minister to individuals and organizations post crisis and disaster using a Christ-centered approach to help survivors return to a new normal. Visit them on the web at tppusa.org.
---
Manna Ministries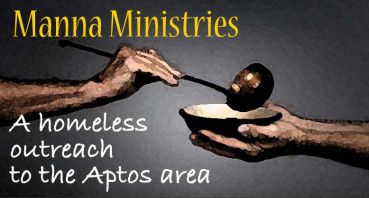 Every Saturday a group of volunteers prepare and go out to feed the homeless at a pre-determined location. From 9:30 am-11:15 am they cook and prepare the meal then from 11:30 am-1 pm they serve the meal and fellowship with the people they serve and then clean up afterwards. If one or both time slots work for you and you have a heart to serve in this ministry contact Pastor Trevor